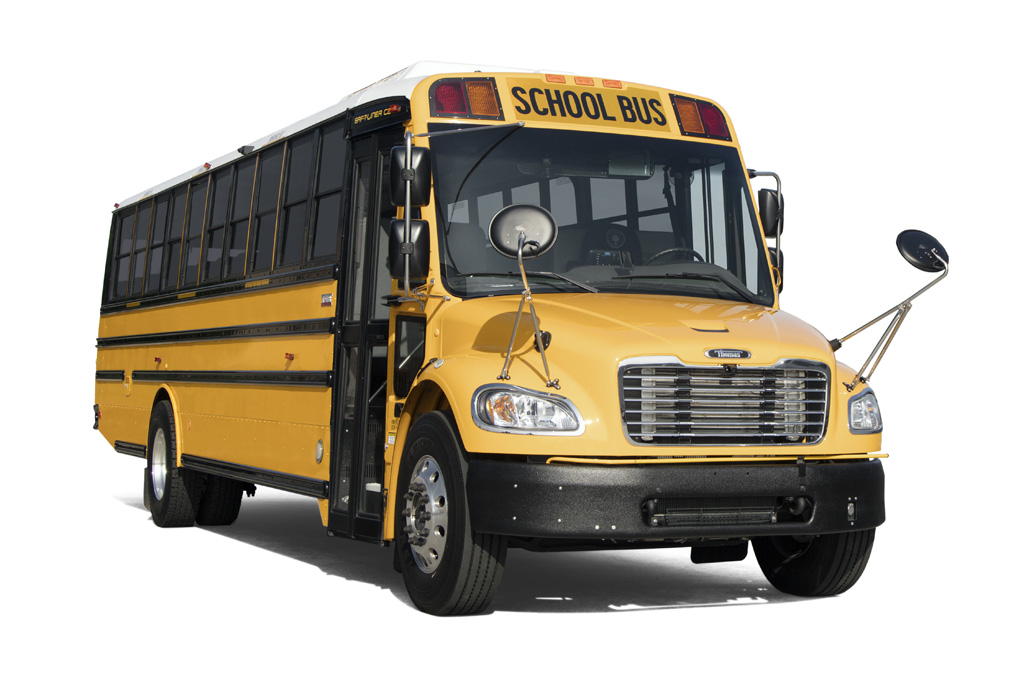 What's Happening Now
NYAPT Winter Workshop
The Winter Workshop is a NYAPT tradition, bringing key school transportation information and knowledge to supervisors and managers of school bus operations. This mid-year program is a great educational and networking opportunity! It serves as a refresher for managers on important transportation program elements and it's highly instructivefor all levels of administrative/supervisory staff in your department. The Workshop will be held in Albany from February 21-22.
NYS Budget Season
The new NYS Budget season is upon us. It is critical that we remind our legislators just how important school transportation is to the millions of riders of school buses. Insist that transportation funding remains solid so that safe, reliable school transportation for the children of New York is never compromised.


Sustainable Manufacturing 

     Clean drive, clean built and better for everyone.

Thomas Built Buses is committed to manufacturing vehicles in an environmentally responsible manner and views sustainable manufacturing as a crucial aspect of its corporate vision to be a good community partner, corporate citizen and steward of our cherished natural resources. Thomas Built Buses, an industry leader in sustainability efforts, is the first school bus manufacturer to achieve Zero-Waste-to-Landfill operations, an effort that demonstrates the company's commitment to sustainability and environmental responsibility.
With our Zero-Waste-to-Landfill operations, solar panels and a growing list of Clean Drive Technologies, Thomas Built has a commitment to sustainability that you can see in our people, our products and our processes.
With buses that are green from the ground up as well as inside and out, we have made Thomas Built Buses the leading sustainable school bus manufacturer. More reasons we are proud to put our children, and yours, on a Thomas Built bus.
Featured Bus
Our featured bus is the Thomas Saf-T-Liner® C2.Thousands of young passengers count on you everyday to get them to school and back. Safe and sound. The Saf-T-Liner® C2 is built with these very passengers in mind. The C2 is safe. It's reliable. And it's innovative. We've revolutionized the school bus with outstanding maneuverability, state-of-the-art driver ergonomics and the most visibility among all Type C buses. And with factory trained Nesco Bus technicians just a phone call away, there's always support nearby when you need it. With seating for up to 72 passengers, there's a C2 that's right for you.
Specifications:
Passenger Capacity
Up to 72
Wheelbase
158″ to 279″
GVWR
Up to 33,000 lbs.
Engine
Cummins ISB
Green Option
Propane Fueled 8.0 Liter V8