Just what the doctor ordered
Since the 1930s, Thomas Built Buses has provided a variety of specialized vehicles to meet the needs of commercial customers. Among the specialty vehicles currently available: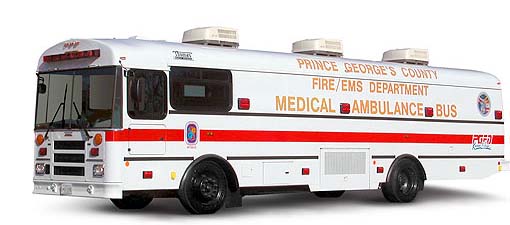 Correctional Transport Vehicles
Thomas Built Buses has been supplying transport vehicles to the correctional industry for many years. These buses are built to be efficient, safe and secure and low maintenance. Each is custom fit for the particular use.
Police/Fire/Rescue Command Centers
Mobile command centers are used extensively in public safety and Thomas manufacturers custom vehicles that provide a comfortable environment for mobile command posts that can house a variety of communications equipment and electronics.
(Vehicles built on Thomas Built platforms and customized by partner vendors.)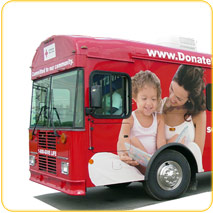 Mobile Medical Centers/Book Mobile/Blood Mobile
More and more specialized medical providers are choosing to place expensive equipment on specially outfitted buses and take the equipment to the patients rather than asking patients to drive miles to a centrally located medical facility. Thomas has developed custom vehicles for Red Cross Blood Services, Health Screening Services, Medical Testing Services, and others.
(Vehicles built on Thomas Built platforms and customized by partner vendors.)