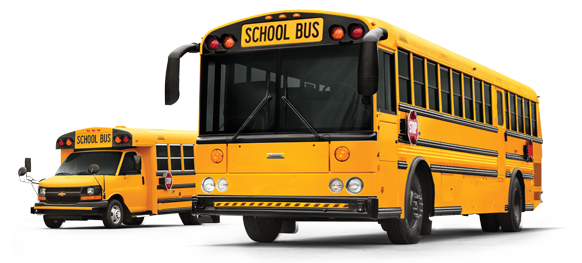 What's Happening Now

Nesco Wins 2019 Thomas President's Award
Nesco was among the Northeast region Thomas Bus distributors to receive the prestigious President's Award at the Thomas Dealer Meeting in Denver, Colorado on April 8th. The President's Award is given to distributors who demonstrate excellence in sales, service and parts as well as training.
Nesco Sponsors Scholarship at Suffolk NYAPT
Nesco awarded Marisa Stravinsky, a student who attends Northport High School, with a scholarship at the Suffolk NYAPT meeting this month. Representatives from Nesco were on hand and were honored to present the scholarship to Marisa.



Sustainable Manufacturing 

     Clean drive, clean built and better for everyone.

Thomas Built Buses is committed to manufacturing vehicles in an environmentally responsible manner and views sustainable manufacturing as a crucial aspect of its corporate vision to be a good community partner, corporate citizen and steward of our cherished natural resources. Thomas Built Buses, an industry leader in sustainability efforts, is the first school bus manufacturer to achieve Zero-Waste-to-Landfill operations, an effort that demonstrates the company's commitment to sustainability and environmental responsibility.
With our Zero-Waste-to-Landfill operations, solar panels and a growing list of Clean Drive Technologies, Thomas Built has a commitment to sustainability that you can see in our people, our products and our processes.
With buses that are green from the ground up as well as inside and out, we have made Thomas Built Buses the leading sustainable school bus manufacturer. More reasons we are proud to put our children, and yours, on a Thomas Built bus.

Featured Bus
Our featured bus is the Thomas Saf-T-Liner® EFX. Seating for up to 78 passengers and a wider loading aisle make this bus ready for whatever the school year brings. It has the maneuverability you need for twisty, narrow roads. The cockpit is designed for driver comfort and safety with ample legroom and optimized access to controls. The flat front with an expansive windshield offers incredible visibility, enhancing safety while driving and when loading children.
The Saf-T-Liner® EFX is a front engine, transit-style bus that is multipurpose and an excellent value. Plus, the engine cover allows for quick, easy and tool-free access to the engine, fluids and belts, keeping routine maintenance time to a minimum. So, if you want comfort and efficiency, the sleek, versatile EFX is an ideal choice.
Low Cost Financing
Our global partner, Mercedes Benz Financial Services, can offer great financing for both contractors and school districts. Just a few of the financing options available are lines of credit, leasing, deferred payments, and skip payments. To find out more, please call us here at Nesco Bus.